A job-specific resume is utilized to highlight the expertise, knowledge, and previous experiences pertinent to a particular job role. By creating a targeted resume you will greatly enhance your chances of getting an interview. Although this process takes a little extra time and effort, tailoring your resume for each job position is the best way to demonstrate to recruiters that you are a perfect fit for the position at hand. You can successfully show off your specific skills, achievements, similar work experiences, and qualifications that directly align with the job posting requirements.
By utilizing a generic resume for each and every one of your applications, you are essentially missing out on a golden opportunity to impress hiring managers. On the other hand, a customized resume is the optimum technique to convince the reader that your candidacy will be beneficial to a specific company and employer. It will better persuade the HR team to want to get to know you more in an interview. Check out our example resumes above, and use them to help you target your resume to your specific job role and career industry.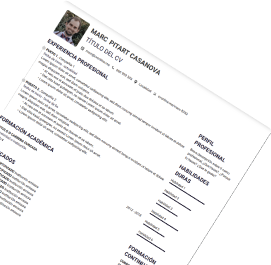 Sleek Resume from your Linkedin
Sign up for free, import your Linkedin profile and apply more than 25 professional resume examples that will help you stand out!
More information